Google Phone app gets streamlined settings menu
Google loves to change its settings menu from time to time. Whether it's adding a splash of color to Android's settings (before deleting it on a whim) or introducing a search bar to help you find exactly what you need, even the slightest adjustment can streamline your day-to-day experience. Google Phone app receives such an update, with new categories to make it easier to sort through all of its options.
While a quick glance at the updated list below might seem like a small change, it could help users navigate each menu much faster. Google has added icons to some of its options, but not all, including "Accessibility", "Blocked numbers" and "Voicemail". The list is now sorted alphabetically, with three new categories to help differentiate between different types of content. It also puts "Caller ID & spam" at the top of the menu, and given the number of spam calls you make each day, it's probably for the best.
ESQ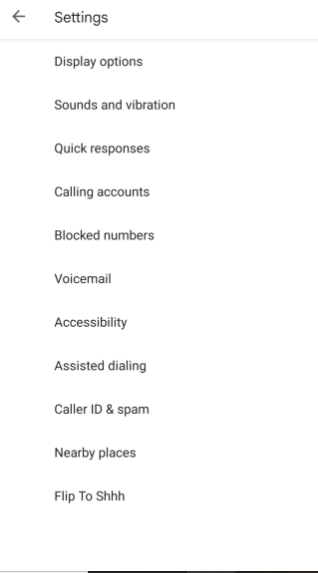 This little tweak is small, admittedly, but it should help Android users handle their phone calls a bit faster. As with most of Google's changes, this appears to be a server-side update, although you can always try to clear your cache and force shutdown to see if this new menu shows up for you. If you don't have the Phone app, grab it using the Play Store or download the latest APK from APK Mirror.