Qualcomm announced, on Tuesday, during the Snapdragon Tech Summit, most powerful Snapdragon 888 processor for flagship smartphones that will be launched next year.
The Snapdragon 888 processor is expected to power the leading Android phones that will be launched during 2021 from companies such as: Samsung, OnePlus, LG, Sony, and many others.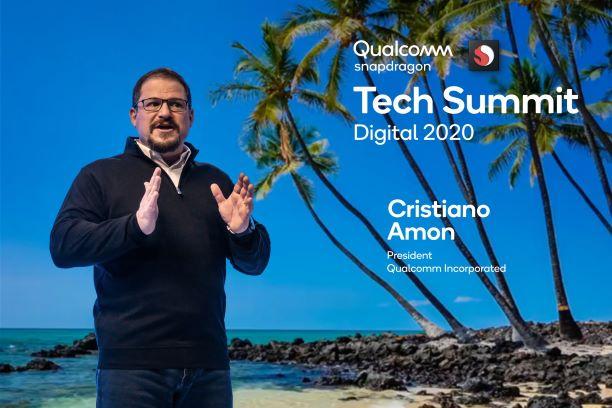 The new Snapdragon 888 processor from the American company Qualcomm comes with significant improvements in support for 5G networks, as it is for the first time it has a built-in 5G modem, unlike the previous processor Snapdragon 865, which required companies to use a separate modem chip Inside the phone to support the fifth generation networks.
The new Snapdragon 888 processor will contain the Qualcomm X60 modem, which was announced earlier this year, which uses 5nm manufacturing technology that promises better energy efficiency, and improvements to support for 5G networks across various mmWave spectrum packages. And sub-6GHz.
And between the new 5 nm architecture and the energy efficiency gained from the built-in modem, it seems that the new processor will provide fundamental improvements in battery life when using the fifth generation networks.
In addition to 5G improvements, Qualcomm mentioned many other features in the Snapdragon 888 processor, such as: The sixth generation of the AI ​​Engine, which promises a big leap in performance and energy consumption when implementing AI tasks.
Snapdragon 888 also features the largest upgrade in the Adreno graphics processor from Qualcomm, however the company did not specify those improvements. The processor also features new imaging capabilities, such as capturing about 120 pictures per second at 12 megapixels.
Moreover, Qualcomm is expected to announce more new processor features as the Snapdragon Tech Summit continues until tomorrow, Wednesday.