New data from Counterpoint Research highlights the effects of the COVID-19 pandemic on smartphone sales as sales volume fell 25% in the second quarter.
Android users are drawn to the iPhone SE, which is a bright spot for the market in light of the decrease in smartphone sales in the United States by 25 percent year on year during the second quarter of 2020.
Samsung was the least affected by the 10 percent drop in sales in the second quarter, followed by Alcatel, which saw an 11 percent drop.
According to the data, Apple's sales fell 23 percent year on year, LG's sales fell 35 percent, followed by OnePlus by 60 percent, Motorola by 62 percent, and ZTE by 68 percent. percent.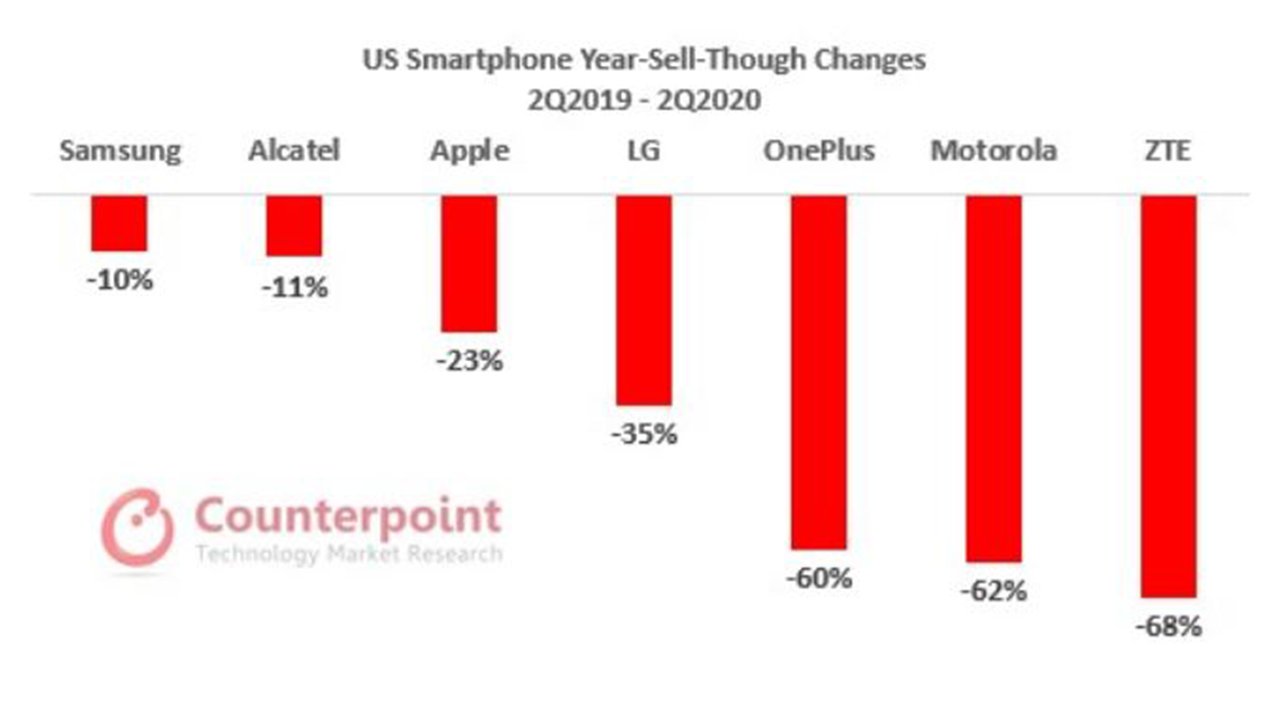 Apple's sales grew during the quarter and was particularly helped by iPhone SE sales, as the device was successful and sold above expectations in both postpaid and prepaid channels.
Since the launch of iPhone SE, the stores of national telecom and retail companies have reopened, and some channels have seen major promotions to attract shoppers again to stores, especially for (Walmart), (Metro by T-Mobile) and (Boost).
Investigations by Counterpoint Research show that iPhone SE sales are unlikely to reduce sales of iPhone 5G phones.
Counterpoint Research estimates that smart phone sales for May through the end of June increased on a weekly basis, while June 2020 sales were stronger than June 2019 sales.
Source : Counterpointresearch