Apple launched new iMac this year based on its M1 processor, which is the one you use in your MacBook.
It also launched a new Pro-class tablet computer based on the distinctive M1 processor, and this tells you Apple's confidence in its own processor and its ability to provide strong performance and competitors to other processors.
The iMac 2021 computers offer a set of different features from other iMac devices, and we will review with you in our article today a group of them.
The ability to run iPhone and iPad applications
Because iMac computers rely on Apple's signature M1 processor, computers are able to run iPhone and iPad apps.
By installing the application directly from the Mac App Store installed in the system, this allows you to install applications such as Instagram and Tik Tok for phones.
The use of this feature varies depending on your computer usage, as each person can benefit from it in a different way.
Development of the front camera, speakers and microphone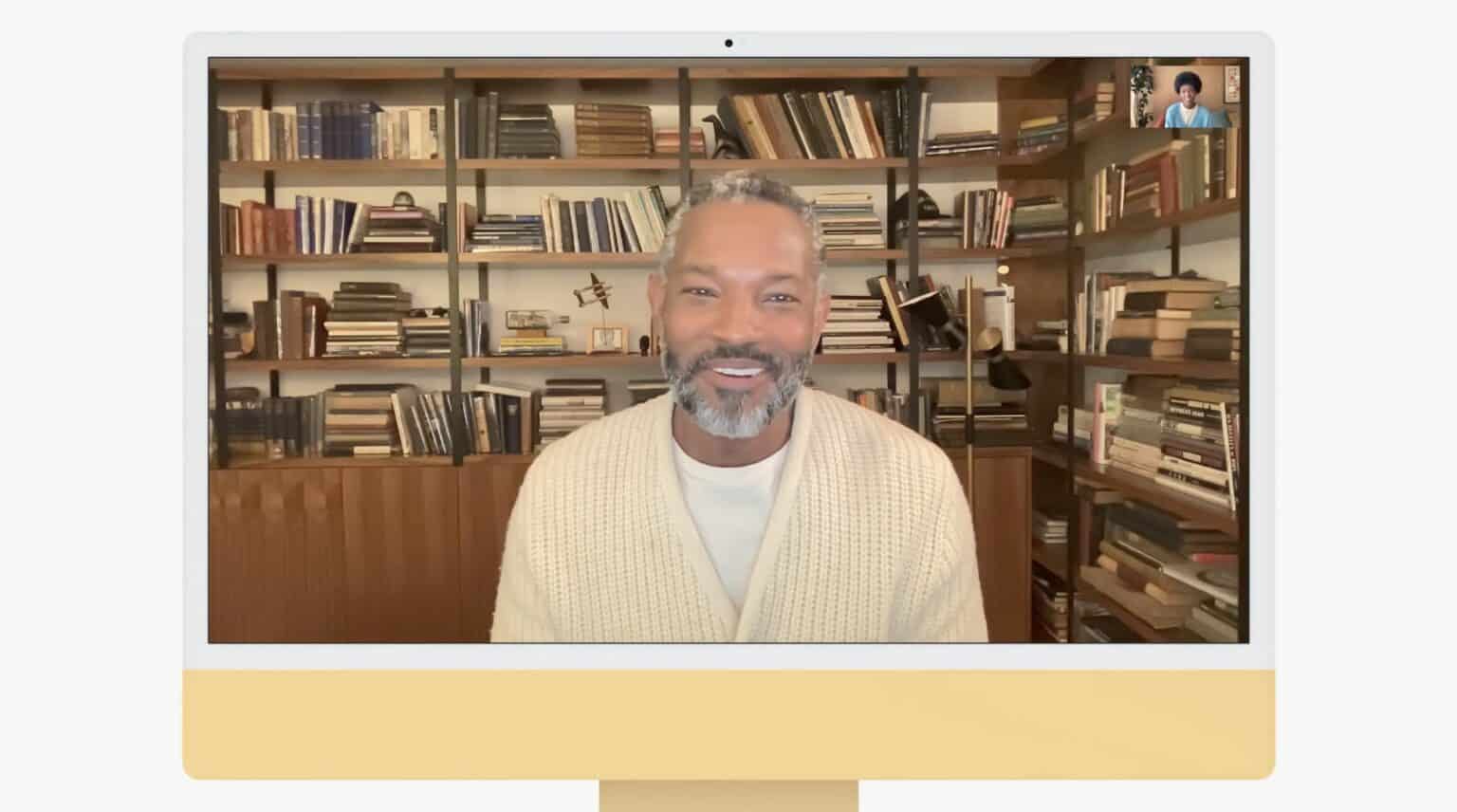 The new iMacs come custom and ready for group video chats and remote conferencing.
And that is by improving the quality of the front camera and microphone of the device, in addition to some other software features such as the Center Stage.
The new front camera comes with 1080P resolution to transmit the best possible quality in video chats.
The company has upgraded the microphone to match the quality of external devices and studio recording equipment, in cooperation with the six new speakers.
The speakers of the device also support Dolby Atmos technology for surround sound, and this makes the resulting sound more than distinctive.
iMac 4.5K display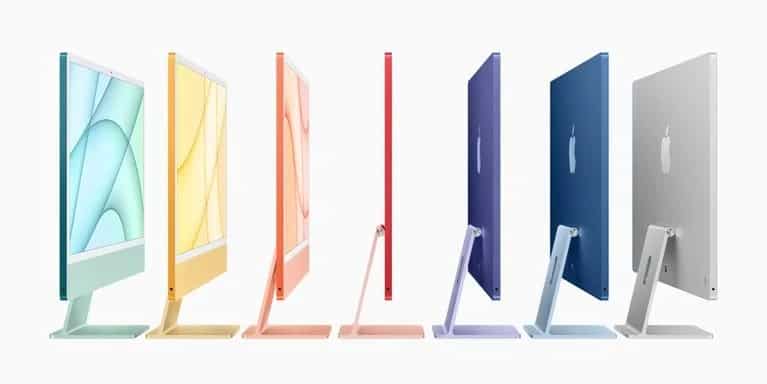 The new iMacs come with a 24-inch screen, but with a 4.5K display resolution for the best resolution.
The display also uses Apple's proprietary Retina technology to display more than 11 million pixels with 500-dot clarity and over a billion possible colors.
So the experience of viewing content and design across this screen becomes an enjoyable and unique experience.
The screen also uses True Tone technology to equalize the color tones and make them closer to the truth.
Using a fingerprint with iMac 2021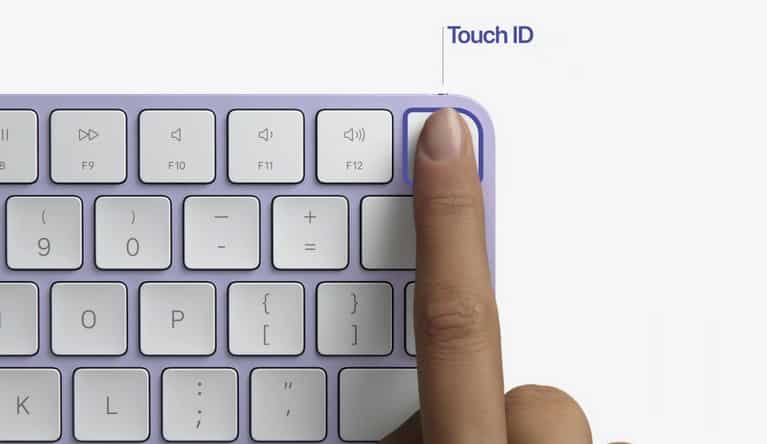 Professional models of the iMac come with a wireless keyboard that supports Apple's TouchID technology.
Apple is still using this technology with the new iPad Air and Mini, as well as budget iPhone SE phones.
This feature helps you to access your computer faster and document all its use easily without having to enter the password each time.