The best web browsers for Android – 2021
There are an incredible number of browsers available on Android, but only a few are really worth considering. That's because all browsers rely on one of the only two renderers available on the mobile operating system, Firefox's GeckoView and Chrome's Blink. That's why the only thing you gain by using a different browser is a slightly different interface. But some developers have added some really useful features in addition to those offered by Mozilla and Google. In this article, we'll go over some of the best web browsers available for Android. You've no doubt heard of some of these, but we'll compare them directly to see what you might miss.
1.Google chrome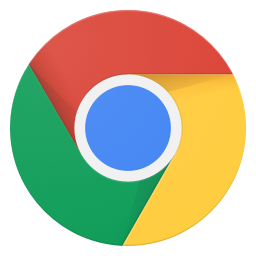 A list of the best web browsers for Android wouldn't be complete without Google Chrome. It's already the default browser on most phones and tablets, but Google hasn't quite rested on its laurels. Chrome updates roll out every six weeks, with each version typically having several new features, although most of them are aimed at website developers and not end users.
Features
| | |
| --- | --- |
| Rendering engine | Blink |
| Dark mode | Yes |
| Desktop sync | Yes |
| Extensions | No |
| Android Autofill | Yes |
Chrome is the dominant web browser on desktop and mobile platforms, so there's not much to say – most of you are probably using it right now, and you probably know what it is. it can (and cannot) do. Since most of Chrome is open source and most other browsers on Android use this open source foundation, the vast majority of Chrome's functionality ends up being duplicated in other apps.
However, the Android version of Chrome has some great features that you may not have heard of. You can switch tabs by swiping left and right on the address bar, force websites to go dark when your phone is in dark mode, and much more. Check out our Chrome tips and tricks report for more information.
You probably already have the main version of Chrome for Android on your phone, but if you want to try any other features from Google, we've also linked the Beta and Dev versions below.
2.Mozilla firefox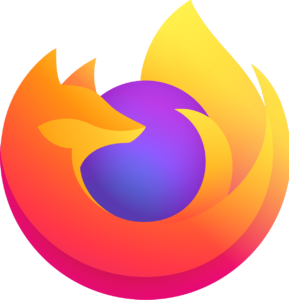 Most of the web browsers available for Android are based on Chromium, the open source version of Google Chrome. This means that they all load webpages the same, are roughly equal in performance, have the same quirks, etc. Firefox is the main exception to this rule – it's one of the few browsers on Android with a custom renderer.
Features
| | |
| --- | --- |
| Rendering engine | GeckoView |
| Dark mode | Yes |
| Desktop sync | Yes |
| Extensions | Partial support |
| Android Autofill | Yes |
Mozilla released a completely rewritten version of Firefox for Android about a year ago after months and months of beta testing, and overall this new version has turned out to be just great. The company is still working on bringing full extension support back into this new version, although it's already possible to use any add-ons you need by upgrading to the Nightly version of the browser.
Other than that, Firefox for Android is fast, offers much improved scrolling over previous versions, offers a lower address bar (for easy use on large phones), and optionally syncs almost all of your data to its sound. desk pendant. It also blocks tracking scripts by default, although you can choose to lift or tighten the restrictions as you see fit.
Be prepared to run into a broken website or two every now and then, as most web developers exclusively target Chrome and Safari (on iOS).
Firefox Browser: fast, private & safe web browser
3. Samsung Internet
Samsung Internet started off as the preinstalled web browser on Galaxy phones and tablets, but Samsung opened it up to all Android devices in 2017. It is now one of the most popular browsers on the platform, and it is jam-packed (or overloaded, depending on your perspective) with features.
Features
| | |
| --- | --- |
| Rendering engine | Blink |
| Dark mode | Yes |
| Desktop sync | Partial, with a Chrome extension |
| Extensions | Yes |
| Android Autofill | Yes |
Samsung Internet is based on Chrome, but it has a fully customized interface that integrates with Samsung's One UI design language. Some of its advantages over Chrome include tracking protection, a limited selection of add-ons, and an easier-to-use button layout on larger phones.
My favorite feature is the full dark mode support – not only can the browser interface go dark, but it can also change the look of sites to make them dark as well. It doesn't always work as expected, but it's still great to have for late night reading. Chrome and Firefox can also display dark pages when dark mode is on, but only if the site itself has created a dark theme. It's just a bummer that Samsung recently decided to clutter the new tab page with a discovery feed much like Google Chrome's, but at least it can be turned off easily.
Like Chrome and Firefox, Samsung Internet has both a stable version and a beta version. If you like to be on the cutting edge of technology, try the beta.
Read also: How to stop companies from tracking you through emails