Google decided to return to competition in social networks this year again, as it launched a new service called Google Keen in June, very similar to Pinterest.
Google had launched a company many social networks that were not very successful, most notably the Google Plus service that it launched in 2011, and it hoped to be a strong competitor to Facebook, but because of the low rate of use and data breaches that occurred, the company decided Finally closed in 2019.
The service was revealed for the first time in a publication on Medium, written by one of the members in charge of its development, where it was stated that the idea of ​​the service came primarily to provide the opportunity for the user to follow the content that interests him, as the service works to find information and links related to this topic, and shares it with the user automatically.
Google Keen service uses machine learning technology to provide suggestions for links and new content on a regular basis, and the service has been developed by researchers in the Google Business Incubator (Area 120) in cooperation with the company's (PAIR) division, which is devoted to developing human-centered machine learning systems .
Google Keen service is free to use, and you only need a Google account to register, as you can access it via the web via the address: Staykeen.com, in addition to providing an application for Android phones in Google Play.
How does Google Keen service work?
Once you sign up with your Google account, all you have to do is type the title of the topic you're looking for content for in the search box and click Next at the bottom right of the screen.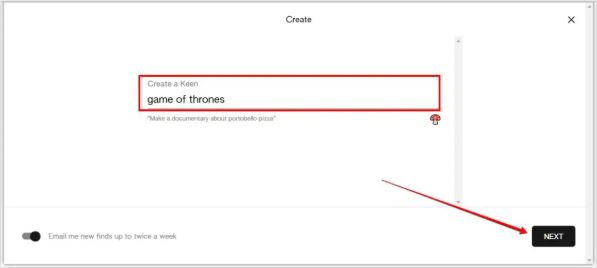 You will then see a series of web links related to the search term that you typed. Here, you can click on any link of interest, then click Create at the bottom right of the screen.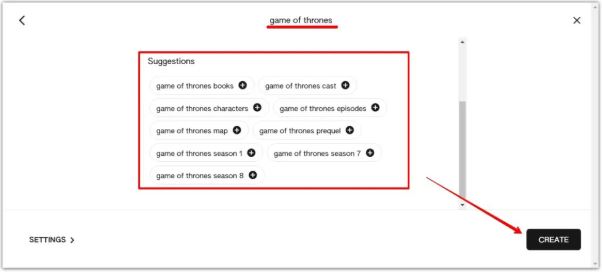 Google Keen will create a page for this topic, click on it and it will go to your home page.